Skip to Content
Building Walls Around Wareham & N. Dartmouth, MA With Concrete Blocks
Homeowners and contractors alike know the value of building a structurally sound wall that lasts for years with minimal upkeep. Hi-Way Concrete has our customers' needs covered with our concrete blocks. We carry high-quality options from industry-trusted brands to ensure you get the best possible results on your project.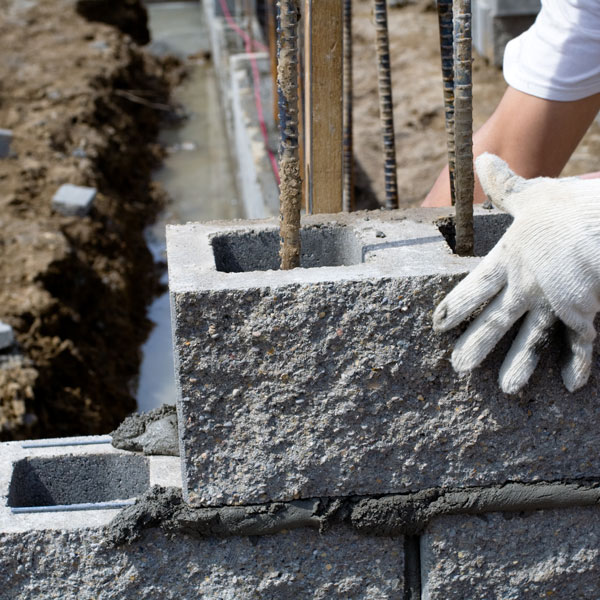 Hi-Way Concrete Has the Supplies You Need
Hi-Way Concrete has a team of product experts to help you find the best concrete blocks for your project. We have the industry expertise and large inventory to ensure we're the only supplier you need.
We Carry Excellent Products from Industry Brands
Your choice in concrete blocks depends on many factors, including their strength, aesthetic features, and price. Hi-Way Concrete will gladly help you decide on the right products for your needs from our collection of concrete blocks from reputable industry professionals. We carry all the following brands:
Concrete Masonry Units by Hi-Way Concrete Products, Inc
Our brand manufactures various Standard Masonry Units and Architectural CMUs to meet our customers' construction and design needs. We have an up-to-date and efficient manufacturing facility producing consistent, high-quality masonry units that meet or exceed specifications. Our inventory of masonry blocks come in a wide array of shapes and sizes, and we have special masonry units available for fire and water resistance applications.
Hohmann & Barnard's Reinforcements
Our collection of joint reinforcement products from Hohmann & Barnard, Inc has proven its place in masonry wall construction because of its long-proven history of superior performance.
Sound Block by Proudfoot
This brand leads the industry in noise control and acoustical correction. Proudfoot has worked with engineers and architects since 1965, controlling noise levels on various projects by incorporating its SOUNDBLOX products. Today, you can find tens of millions of their popular units in place around the world.
KORFIL and ICON Inserts by CBIS
Both of these inserts are made with expandable polystyrene, individually molded, and designed to fit standard two masonry units, including six-, eight-, 10-, and 12-inch widths. Professionals use them for single cavity wall and wythe construction. The manufacturer preinstalls the EPS insulation insert into the Hi-R Wall System before it gets delivered to a job site. Their wall system achieves higher R-values than conventional masonry, without a significant effect on its structural integrity.
DRY-BLOCK
DRY-BLOCK is an integral water repellant specifically for concrete mortar and blocks. This complete system includes two water-repellent admixtures for masonry construction using concrete. Not only do the two mixtures repel water from within the concrete, but the mortar admixture enhances the bond between the mortar and the blocks, reducing areas in the wall system for water to penetrate.
Get Free Quote on the Products You Need