Skip to Content
Install Retaining Walls to Protect Your Property
Whether your soil is shifting out of place, or you need a charming visual feature to correct your inclined property, Hi-Way Concrete in Wareham & N. Dartmouth, MA offers retaining walls. These solid blocks are an outstanding way to protect your home and lawn while adding aesthetic appeal. Our team will gladly help you find the perfect option to install.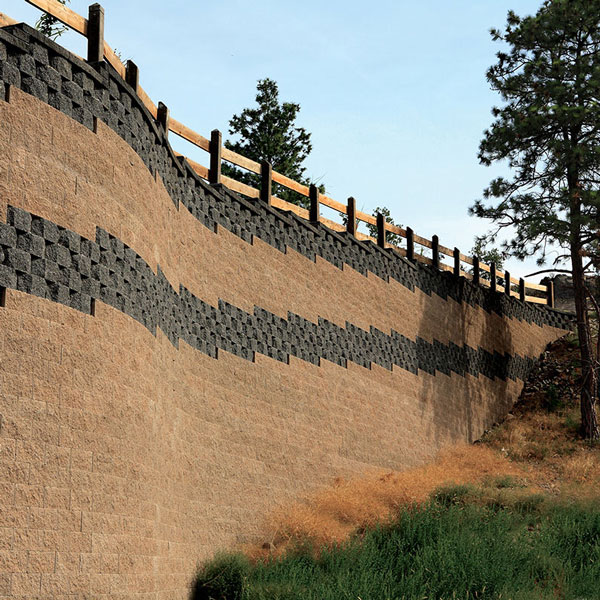 We Offer Quality & Dependably With Reputable Brands
Hi-Way Concrete carries a selection of quality products from reputable brands trusted by industry professionals. Contractors and homeowners can take advantage of our retaining walls' attractive aesthetics and long-lasting dependability. We also carry accessories to enhance your retaining walls' look and efficacy, such as lighting and adhesives. Our inventory of retaining wall products and accessories includes the following brands:
Keystone
Techo-Block
Nicolock
Integral Lighting
Retaining Wall Lights by Cast Lighting
Construction Adhesive from SRW Products
Geogrid
Enjoy the Benefits of Retaining Walls
A retaining wall is more than a block of stones lining your property. Installing one of these hardscaping features carries many benefits to your property's appearance, safety, and value. Some of the most popular benefits of retaining walls include the following:
Manage Run-Off Water
A retaining wall helps manage run-off water to protect your home and lawn from heavy rain and flooding. The right design controls and diverts the water to a specific area, instead of pooling around your foundation or drowning your grass.
Balance Out Your Lawn
Homes located on or close to an incline can change their property to a flat space using retaining walls. With a level yard, you can use your property for gardening and other activities while children can play safely. You can install stairs to move from one level to another.
Prevent Erosion
One of a retaining wall's greatest benefits is keeping soil from shifting out of place. Soil in your yard will shift and erode over time, affecting vital areas like your home's foundation. A retaining wall will prevent your soil from moving and add value to your property.
Add Aesthetic Value
Retaining walls add more than financial value to your home. They also serve as an aesthetically pleasing focal point. You can get various textures and designs to personalize your retaining wall's appearance.
Hi-Way Concrete Serves Wareham & N. Dartmouth, MA & Beyond
Get the benefits of a retaining wall at a competitive price with the team of product experts at Hi-Way Concrete. We have a large selection of wall size and appearance options for you to consider from reputable industry brands.
Get Free Quote on the Products You Need